I generally try to avoid saying things that sound corny. But I'm going to make an exception here. Okay, so here goes… ahem…. "good photographic composition should take the viewer on a visual journey through an image and arrive decisively at the subject of the photograph." Okay, yes, that is super corny sounding, but you should not view me as being a writer of corny blogs since I recognized the statement was corny and warned you ahead of time.
So, now that the corniness is out on the table, let me explain what I mean. If you look around an image and your eyes don't know where to land, then it is usually compositionally unpleasing. Why? Heck, I don't know, but smart people have done studies on this. A good compositional technique is to get your viewer's eyes to move around the image (this takes a fraction of a second) and land on the subject. How do you do this? One way is through "leading lines", the topic of this blog.
You can use lines within your composition to direct the viewer's attention to the subject. In the picture below, the retreating waves make lines which move your eye through the image until arriving at the cape in the distance.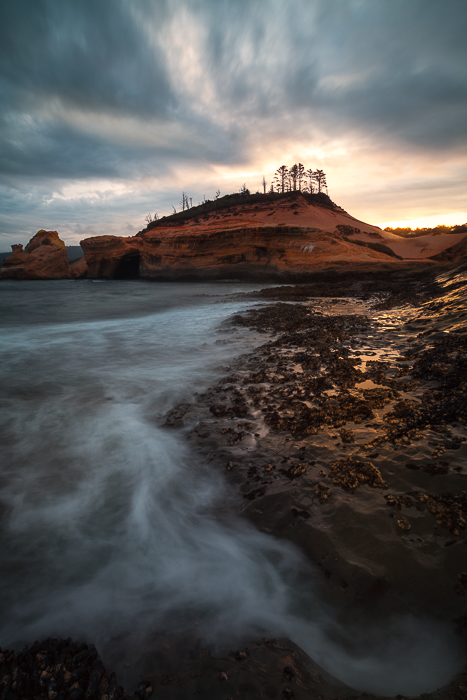 In this next image, the wooden posts in the water make a line which brings your attention to the Chicago skyline. Note that straight lines in images don't always work. In scenes with man-made structures (such as this one), you expect to see straight lines, whereas you generally expect more curved lines in nature.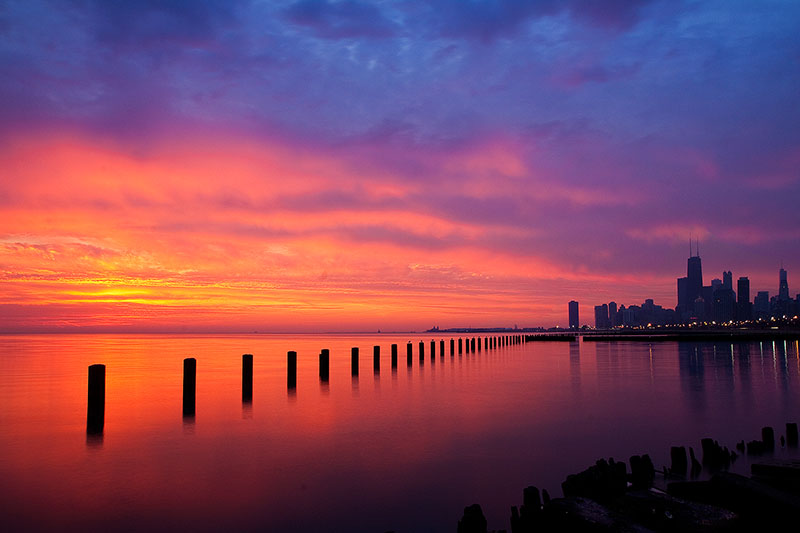 The winding fence makes a perfect leading line up to the barns of Jenne Farm. Jenne Farm is the most photographed farm in the U.S. and for good reason… it's a very beautiful place to spend a morning in Autumn.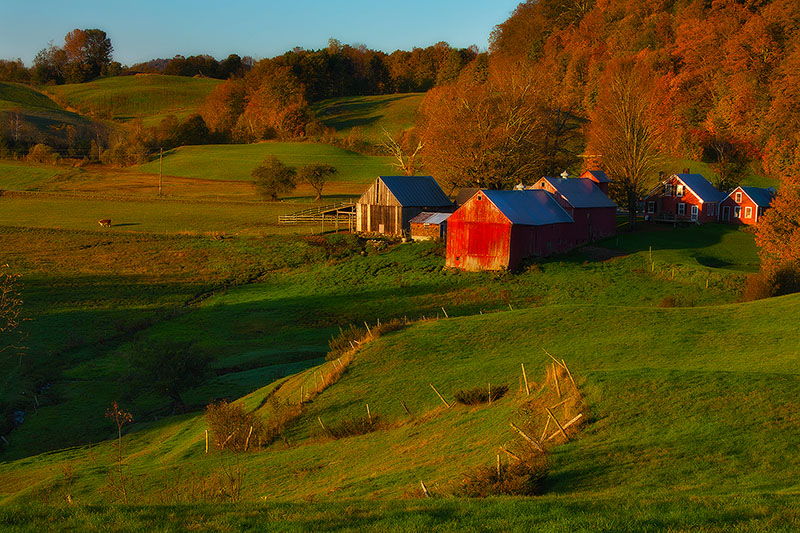 The path below brings your attention to the hikers in the distance who would otherwise be lost in the image.