This is the 2nd part of a 2-part blog on the "rule of thirds". Part 1 focused on demonstrating what the rule is and how to follow it. If you haven't read Part 1 yet, you should probably read that first. Part 2 focuses on breaking the rule.
I should start out by saying that the rule of thirds is a good guideline which more often than not results in a better overall image. However, sometimes breaking the rule is a good thing. This blog is going to focus specifically on the #1 reason I break the rule… that is to create or take advantage of symmetry in a composition.
For example, in the following image of the Green Tree Python, I placed the snake's head dead center. This goes against the rule of thirds, but works well because of the symmetry of the snake. If I had placed the snake's head at one of the four intersections of the rule of thirds grid (see Part 1), the image would not have been as strong.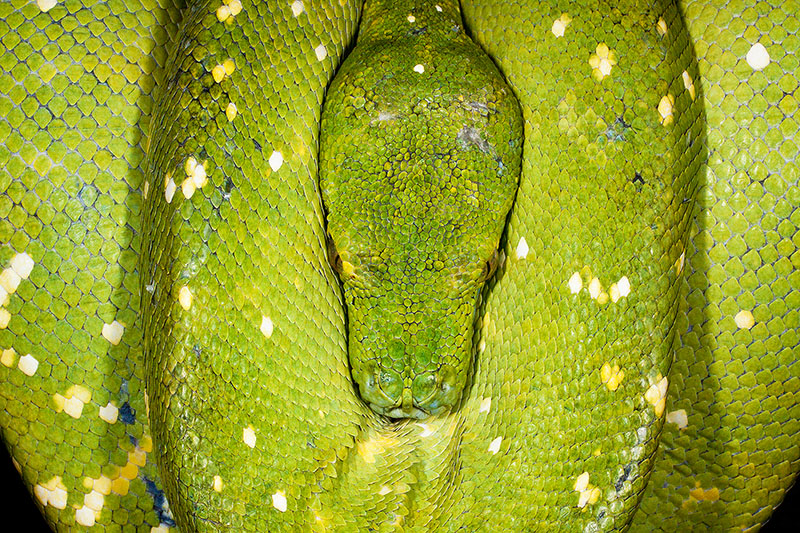 Close-up portraits where the subject is looking straight at the camera generally look better composed dead center. I really like the composition in the Carnivale model portrait below because of the symmetry in the mask and costume.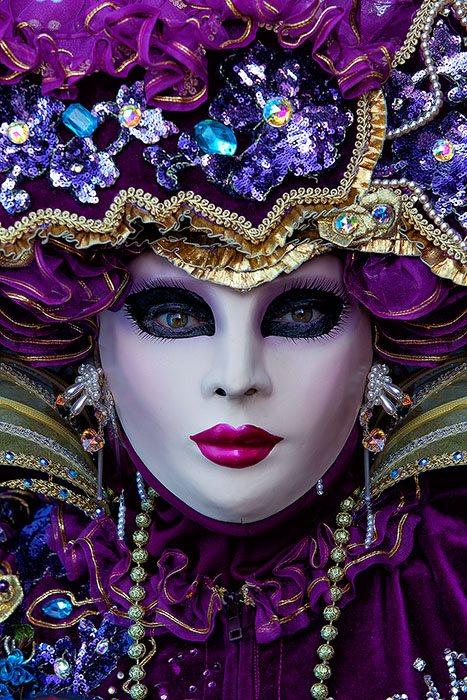 The same applies to the cathedral shot below, which works well because of the perfect symmetry of the cathedral. I could have composed this shot with the top of the church pews 1/3 from the bottom of the image. However, the church pews are much less interesting than the beautiful walls and ceiling, so I opted to de-emphasize the pews by keeping them at the very bottom of the image.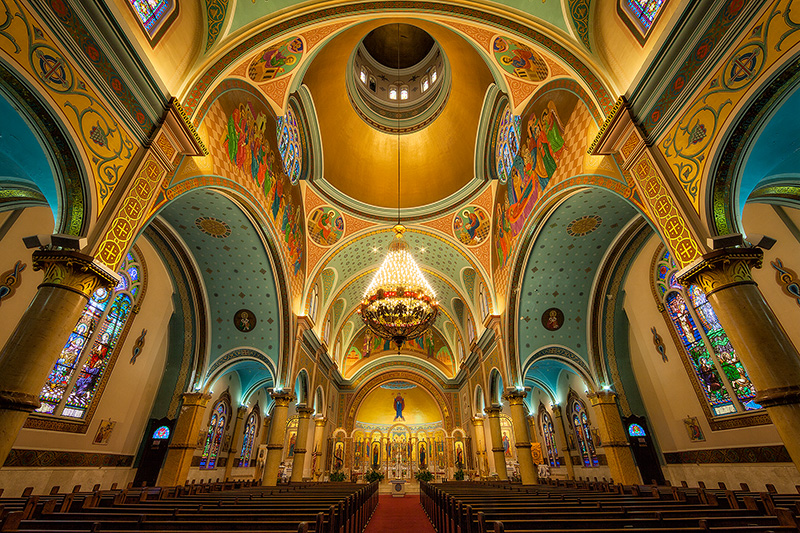 Combining symmetry with a slightly off-center subject can work very well as a composition. Notice the foreground below is mostly symmetrical, while the sea stack (the main subject) is composed slightly off-center. The sea stack is not quite at the top right rule of thirds intersection. The symmetry of the foreground holds the image together, while the slightly off-center sea stack really draws your eye in this case.
Look for opportunities to create symmetry in your photos and don't hesitate to break the rule of thirds in those cases.
If you would like to read more about the rule of thirds, you can also check out the following article at Photography Talk:
https://www.photographytalk.com/beginner-photography-tips/7148-the-rule-of-thirds