I recommend traveling and photographing with other photographers who are as committed as you to doing whatever it takes to get good pictures. There are quite a few images that would not be in my portfolio if I was not traveling with others. Here are some examples: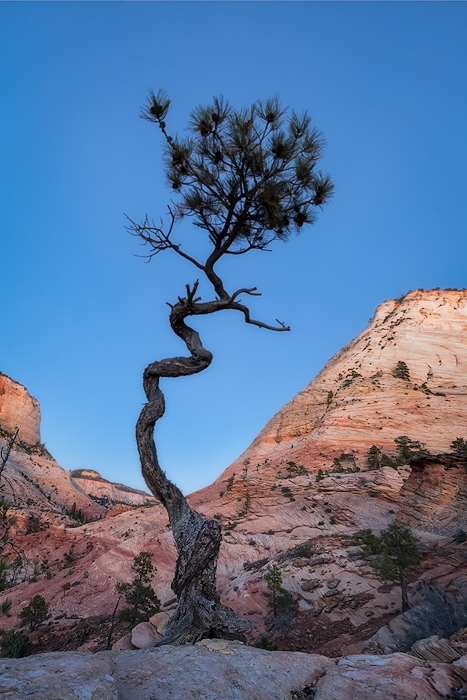 The tree shot above was taken in a rocky area of Zion National Park that took a little bit of hiking up a rocky area to get to. Now there is some vigorous debate going on over who actually spotted the tree first. This is my blog, so the story you will hear is that I saw it first. One thing is for sure, though… I would not have gotten this shot if my friend Josh Merrill (who is basically fearless when it comes to heights) had not started climbing. I would definitely have talked myself out of this one.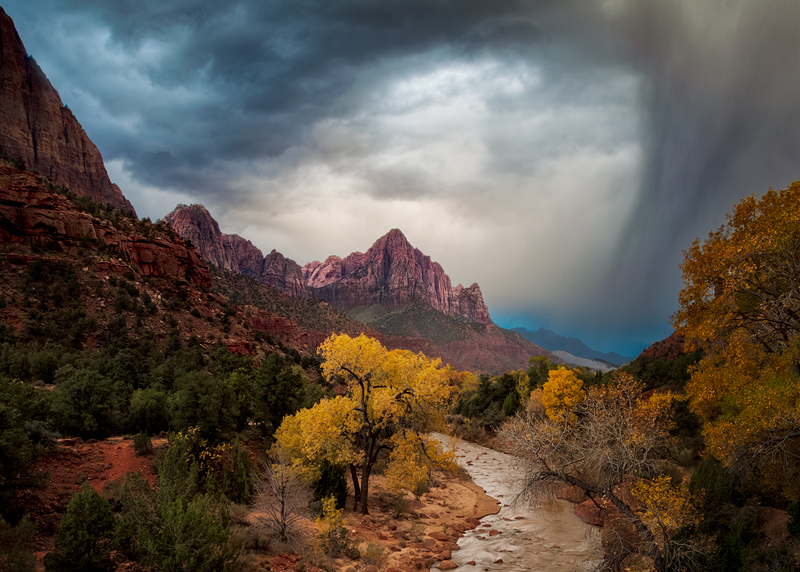 Josh gets credit for the above shot also. You see, this is normally a sunset shot. Josh had done a little research late the night before and found an excellent shot from this same spot… but at sunrise. So, we changed our plans late the night before and went to this location at sunrise. We ended up with a very intense hail storm coming our way that made for a great picture. We started getting hit with ice about 30 seconds after this shot, but it was well worth it.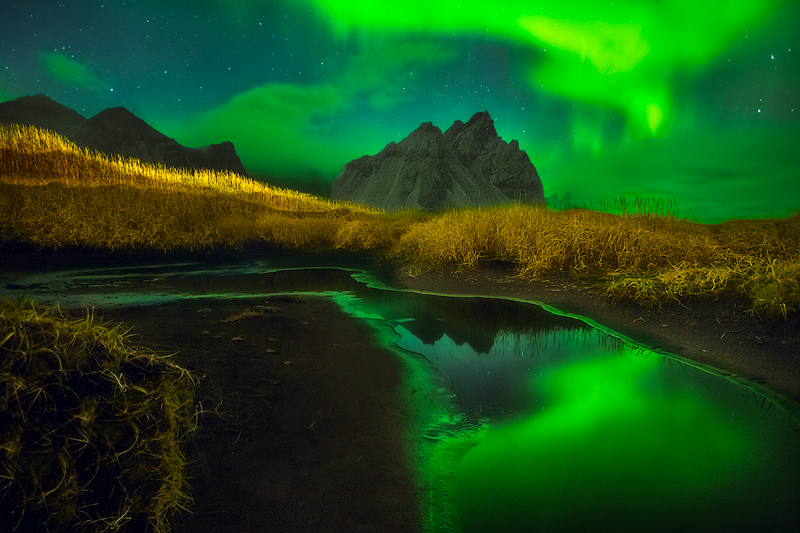 I traveled to Iceland with my friend Mirko Vecernik in September. The Northern Lights image above was taken during our 3rd middle of the night shoot and, in this case, we had a guy from the park hunting us down by flashlight. I'm quite sure I would have fled the scene and went to sleep if I was on my own.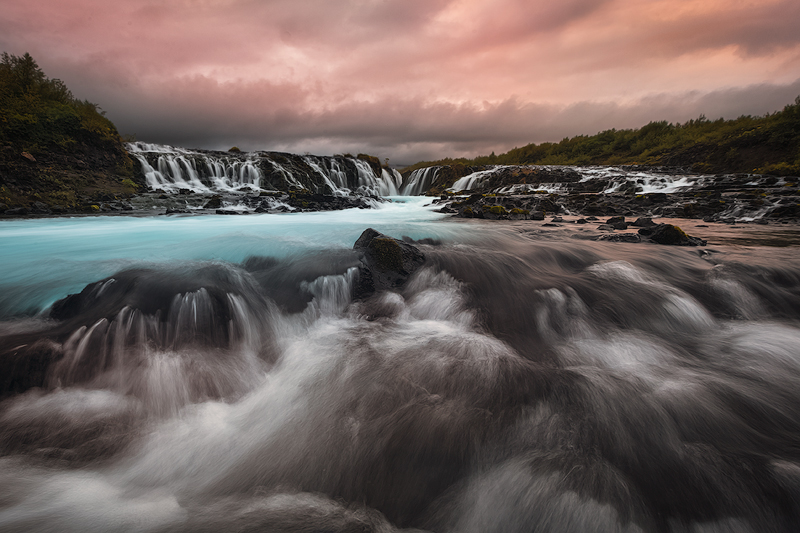 Another benefit of photographing with friends is that you can benefit from eachother's knowledge and research. My friend Dusty Doddridge is the king of photography trip research and advised me to bring along fisherman's boots for Bruarfoss waterfall in Iceland due to the cold temperature of the water. I purchased boots and dragged them all the way to Iceland just for this one shot. The water was so intensely cold that I would not have gotten this shot without the boots.
On a final note, another good reason to shoot with friends is that you can use them as models, as was the case with Mirko here. And they work cheap!