One of the signs that you are getting better as a photographer is hitting the delete button more often. Most of us tend to think our pictures are better than they actually are when we first start out. This is perfectly okay… we just develop higher standards for our photography as time goes along. Raising the bar and deleting pictures that don't meet up to our new higher standards is a good thing.
One of the easiest types of images to overrate is the silhouette. Silhouette pictures can be cool. However, the image essentially hangs on a shape and a background. If the shape isn't interesting, the picture will not work. If the background is boring, the image is a tosser. You need both elements for a successful silhouette picture.
The following picture works well because the frog forms a good graphic shape against the colorful orange leaf.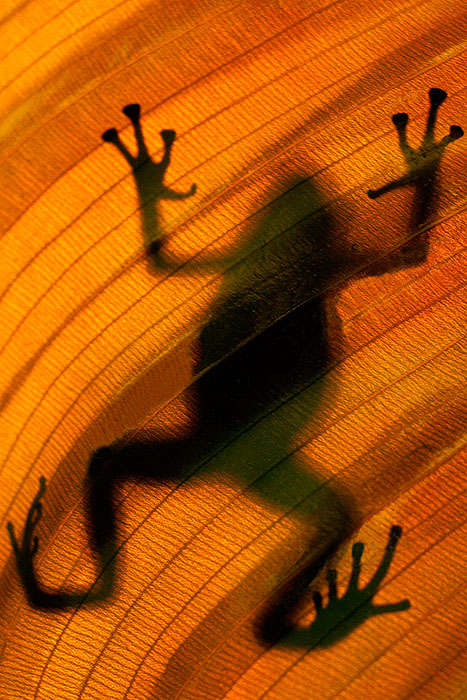 For the picture below, the background is nice, but the tree is pretty messy and cluttered. So, in spite of the good background, the picture doesn't really work in my opinion. More simple graphic shapes generally work better than cluttered shapes. I had this image on my site for awhile, but later tossed it.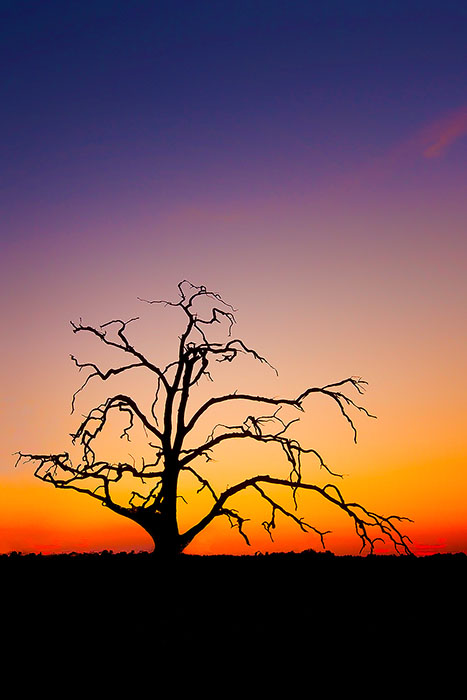 The following image really depends on the shape of the woman. The hat really helps out, as does the fact that you can see both her arms. It is a relaxed pose and it is obvious that she is looking at the fountain. If she was turned to her side, the image would have been tossed a long time ago in spite of the nice background.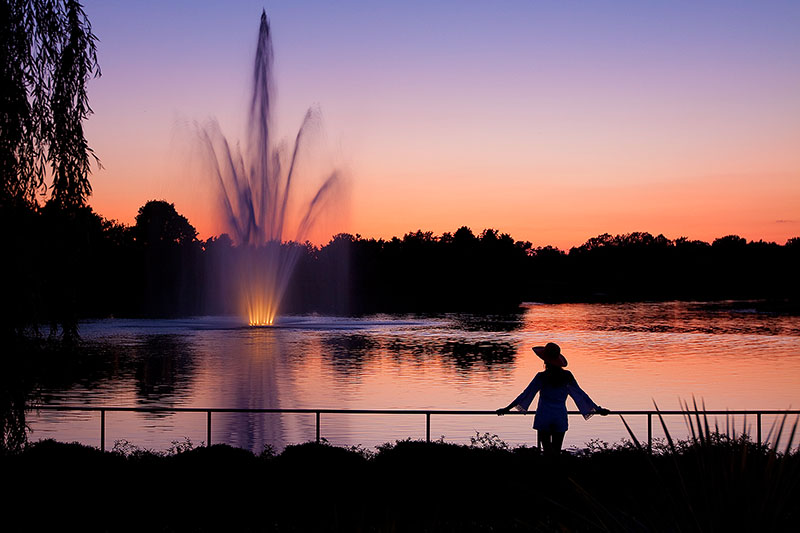 The lighthouse picture has a great sky and also a good graphic shape with the fishermen on the pier. The fishing poles and fisherman holding the coffee cup really adds to the overall shape of the silhouette in my opinion.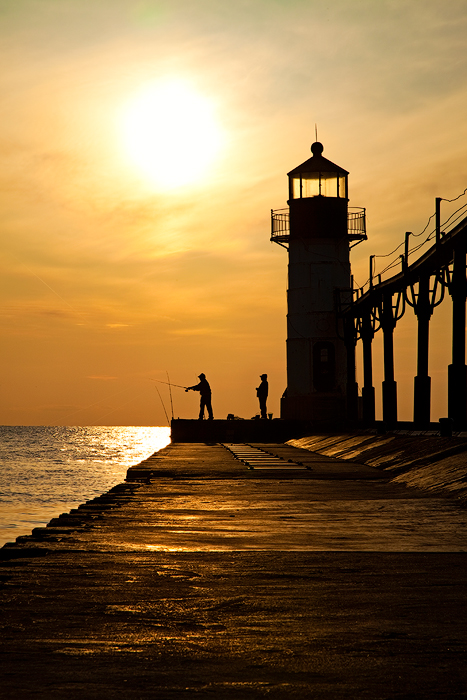 Here is one last silhouette picture that works well because of the very strong graphic design combined with a nice sunrise on the lake.