When you are taking pictures of a building at sunrise, sunset or after dark, pay special attention to the windows. Windows can really add to a shot at these times of day. There are two things I watch for:
1. Reflections of the sunrise or sunset in glass windows which are facing the sun
2. Background sky which can be seen through the windows
When I was in Iceland, I took a couple of shots within a few minutes of each other which illustrate what I'm talking about. First, check out the cool reflections of the sunset in the church windows in this first shot: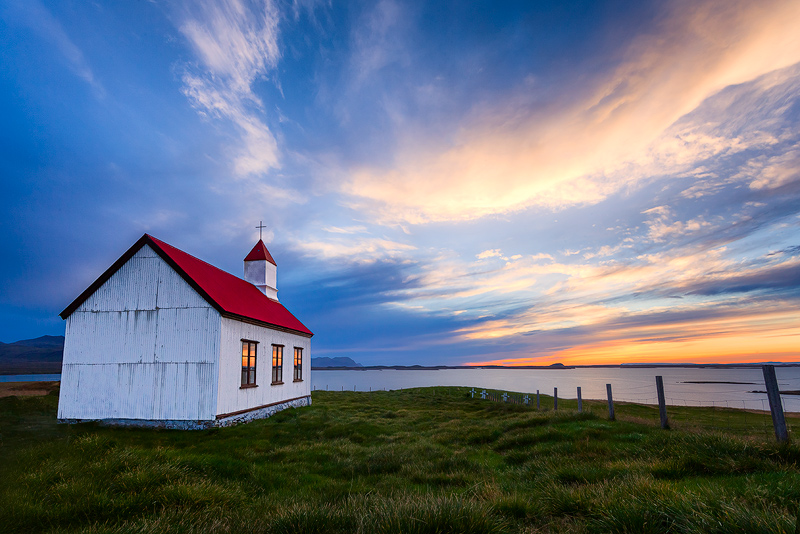 The reflections really add some life to the picture and give the viewer something to look at. A few minutes later, I walked around to the other side of the church and took this second shot:
The church silhouette looks much more interesting with the sunset showing through the windows. I have also used this same approach in twilight shots of churches, barns and old buildings:
The above picture works because of the sky showing through the windows. Otherwise, this would have been a tosser.