Photographers are faced with the challenge of bringing life to a static, two dimensional image. The creative use of light and shadows can make images appear three dimensional (I'll address this in a future blog). You can also make your images more dynamic by capturing motion, which is the topic of this blog. Below are a few examples on how to do this.
Use very long exposures in dark environments. The picture below looks like the London Eye on steroids. The motion blur in the clouds and ferris wheel is the result of a 20 second exposure. These long exposures are only possible when minimal light is hitting the camera's sensor, such as at night or when using a very dark neutral density filter.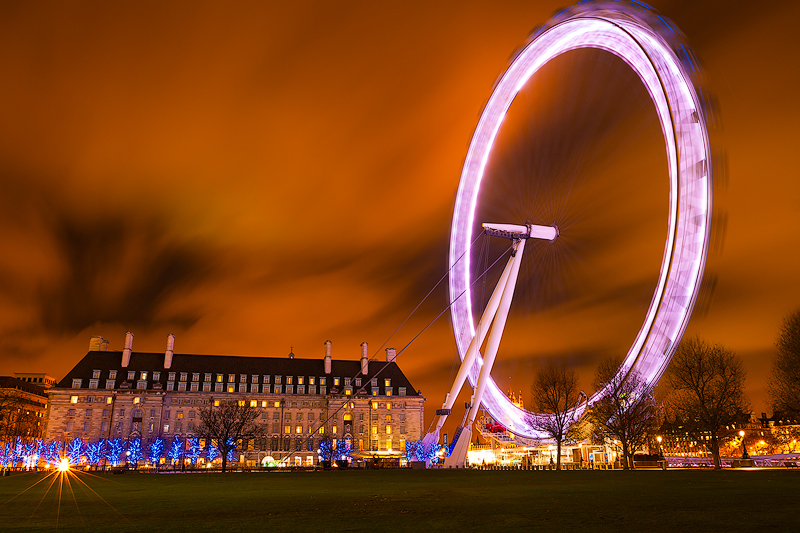 Capturing moving objects in brighter conditions. You can still get motion blur in a light environment. The amount of motion depends upon your lens focal length, distance to the subject, shutter speed and, of course, how fast the subject is moving. The shot below from Venice was taken using a shutter speed of 1/2 second, although you can blur fast moving objects using faster shutter speeds, such as 1/250 or faster. Generally, you'll want to experiment to get the effect you want.
Freezing motion. Capturing and freezing water or moving objects using a fast shutter speed can still add movement to your image. This is especially true if the moving subject is prominent in your composition, such as in the wave splash below.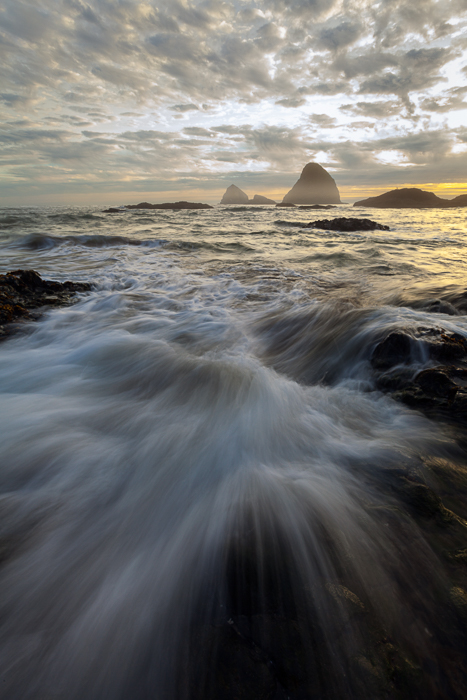 Zooming during the capture. If you use a zoom lens, another way to capture motion is by zooming during the actual capture. In most cases, these shots look better if at least part of the picture is sharp (notice the trees are sharp in the image below). So, it is still important to focus on your subject before zooming.