Everyone loves an amazing landscape image that stands on its own with no analysis required. However, pictures that require a little extra thought by the viewer can be compelling. Getting the viewer to take an extra second or two to think or wonder about your image is a good thing. Here are a few suggestions on how to make that happen:
Convey a strong emotion. The image below is of an obviously sad or heartbroken girl that has gone through some sort of loss. This is an emotion that any viewer can identify with. In this case, you might wonder what it was that made the girl so sad. Now, before you start worrying about her… she's fine. In fact, if I remember correctly, she was holding back a sneeze shortly before this picture was taken.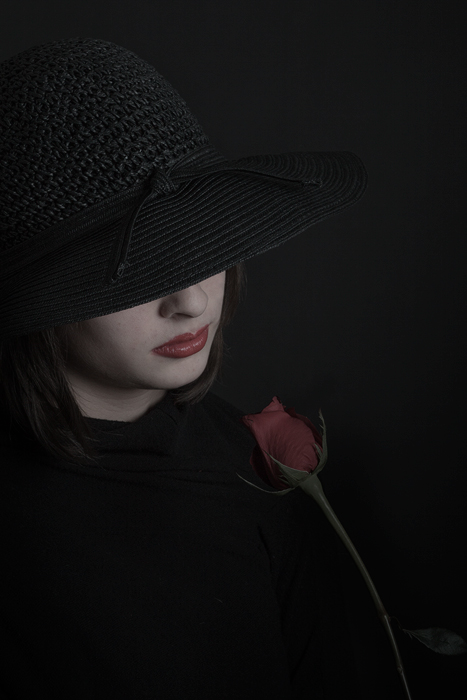 Convey a concept. The shot below isn't an amazing picture, but it does convey a cool concept. The juxtaposition of two very different types of flight in the same image makes you look a little longer at the picture. (In case you were wondering, this was taken as a single shot at an air show… this is not a composite of two separate images)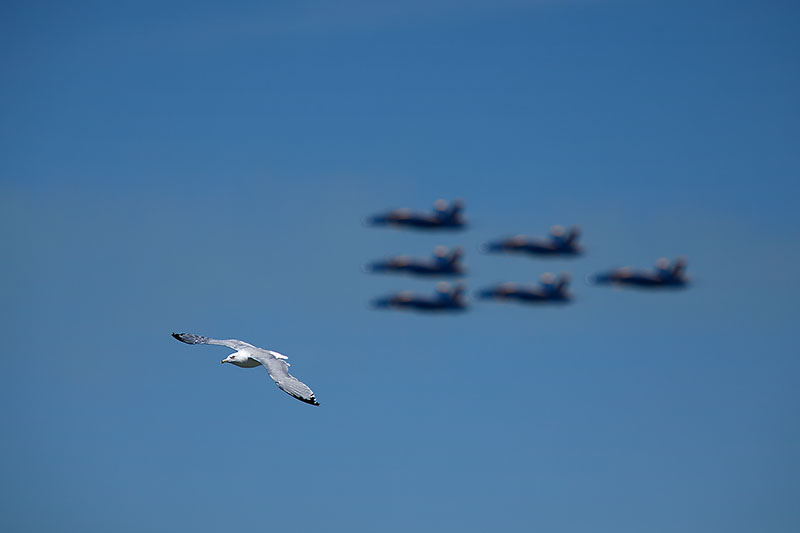 Show something that needs additional explanation. You might do a quick double-take when you look at the image below and wonder why an old rusty car is sitting in what looks to be a front yard. People will generally try to make some sense of an image before looking away, so this picture might hold your attention a little longer than if the car was sitting in a junkyard instead.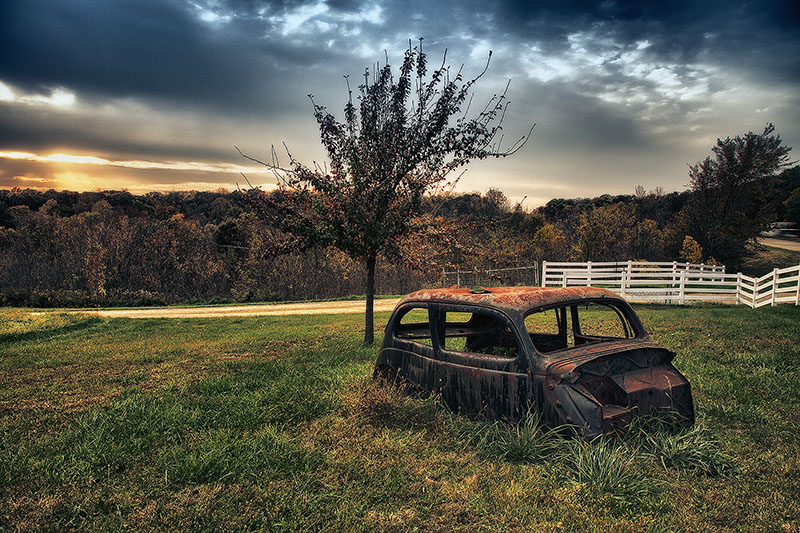 Include intriguing people as your subject. There is something about intriguing people that make you want to better understand what is going on inside their head. I've used this image in a recent blog, but the photo below is such a great example of a person that makes you want to better understand what they were thinking and feeling when the picture was taken.