Yes, yes, I know it has been awhile since my last blog post. Well, I have a good excuse. I have been devoting all of my spare time in the last two months to helping my wife launch her newborn and child portraiture business. You can find evidence of this at www.petite-studios.com.
Although I don't specialize in cityscape photography, I do enjoy city lights and have managed to get a few decent night pictures. Here are my top three pieces of advice for getting cool pictures of cities after the sun has gone down:
Shoot at twilight. Photographers call twilight the "blue hour". Just prior to the sky going black, it turns a beautiful cobalt blue for perhaps 20-30 minutes. This is a great time to be shooting pictures of cities. Take a look at the two pictures below. The first was taken at twilight, so you get the nice color contrast of the blue and gold.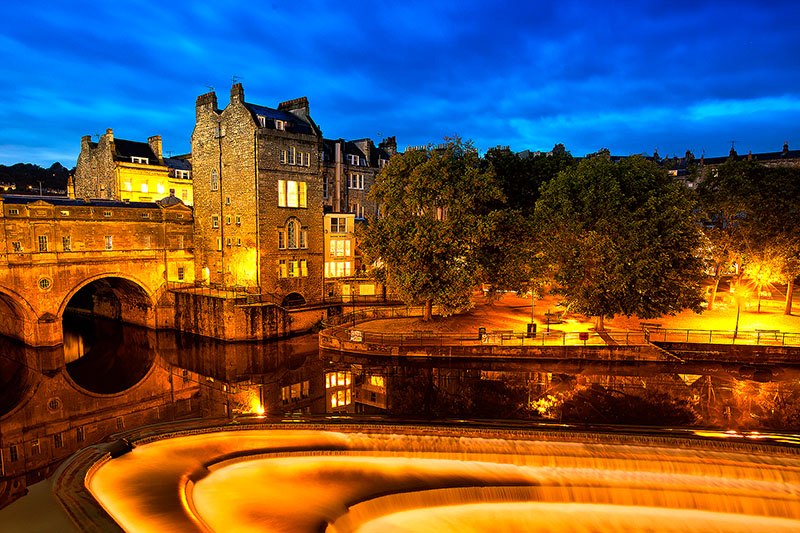 The picture below was taken after the sky had already turned black. Booorrrriiiinnnnngggg.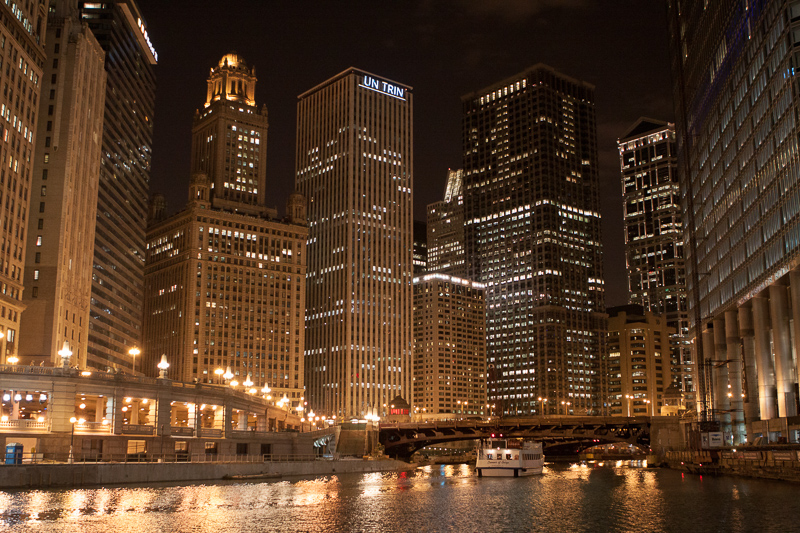 Capture motion. Assuming you are shooting at a reasonably low ISO, night pictures require long exposures. This gives you the opportunity to capture motion, whether it be moving clouds, tail lights, water or anything else.
My favorite city night shot is below. The whole image looks basically out of control. I used a 30-second exposure with low, fast-moving clouds overhead. Although this was taken well after twilight, the lights of the city turned the clouds orange in the exposure, which looks as good or better than the twilight. Without the moving clouds, this picture would have been a tosser.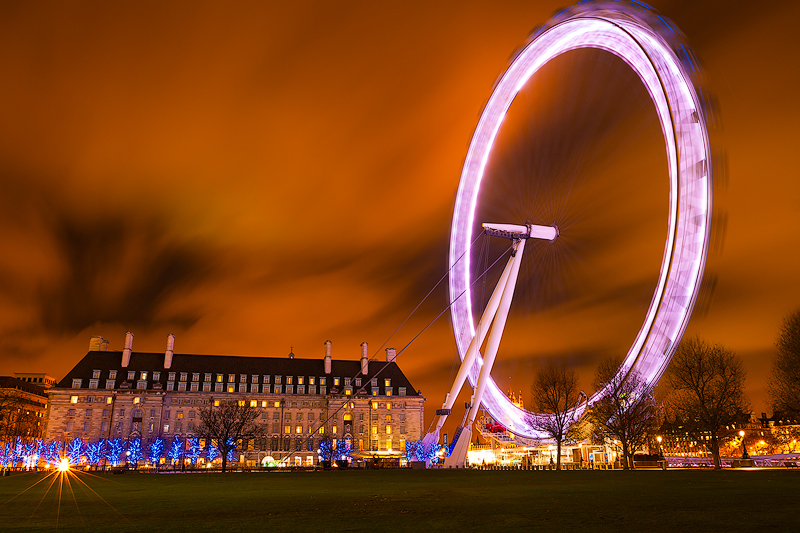 Process in black and white. Don't put your camera away after dark. Even with a black sky, you can still get compelling black and white city shots. This is because black and white images rely on contrast, not color. The picture below was taken late at night and looks much better when converted to black and white than the original color image.