UPDATE: RENEE DOYLE (MY CO-LEADER FROM 2017 AND 2018) WILL BE LEADING THIS TOUR ON HER OWN. IF YOU ARE INTERESTED, PLEASE CONTACT ME AND I'LL PUT HER IN TOUCH WITH YOU. I CAN HIGHLY RECOMMEND HER!
FEBRUARY 23 - March 1, 2019
Click here if you have questions about this workshop
Venice is one of the most beautiful and unique cities in the world. Each year, during the Carnival festival, Venice comes alive as amazing models in ornate masks and incredible costumes descend upon the city to be admired and photographed. I am very excited to be co-leading this workshop with Renee Doyle, whose masterful Venice Carnival composites are an inspiration to many photographers, including myself. Renee and I have some great connections with many of the best models which will allow our group to have opportunities for private shoots in some locations away from the crowds.
Click here to see the gallery of images for Venice Carnival.
ITINERARY
The Venice Carnival Workshop will begin on Day 1 (Saturday, February 23, 2019) with a group welcome dinner at 6:00 pm and end after an [optional] sunrise shoot and breakfast Day 7 (Friday, March 1, 2019). The Workshop is different than most tours in that there is no itinerary from the standpoint of Day 1, Day 2, etc. The weather changes, opportunities for private shoots arise, and our models often appear in specific areas throughout the week that are not planned long in advance. Although some shoots are pre-arranged long in advance, we will adjust our schedule in order to get the most out of our time there.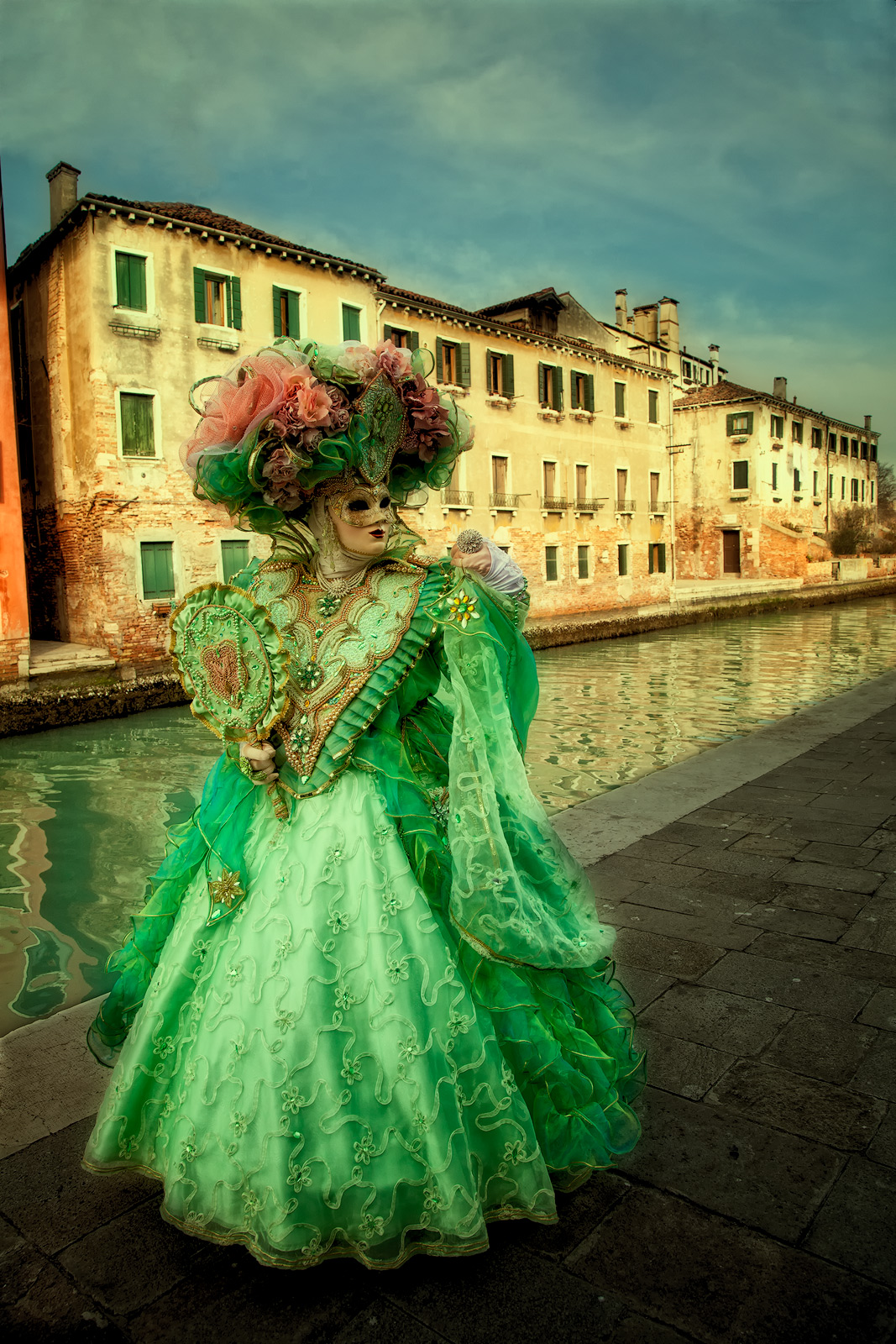 Here is what we will be shooting:
* Private shoot with Carnival models in a palace ballroom and on an incredible grand staircase
* Private shoot with masked models in a gondola
* Carnival models that congregate in the plaza at dusk and sunrise... the best time of day in Venice and the least crowded
* Burano Island, a boat ride from the main island... a truly amazing place with rows of colorful houses, bridges and canals
* Other private shoots with Carnival models in select areas of Venice, away from the crowds
* City shots, windows and textures for stand-alone images and compositing
* Models in front of San Gorgio Church at sunset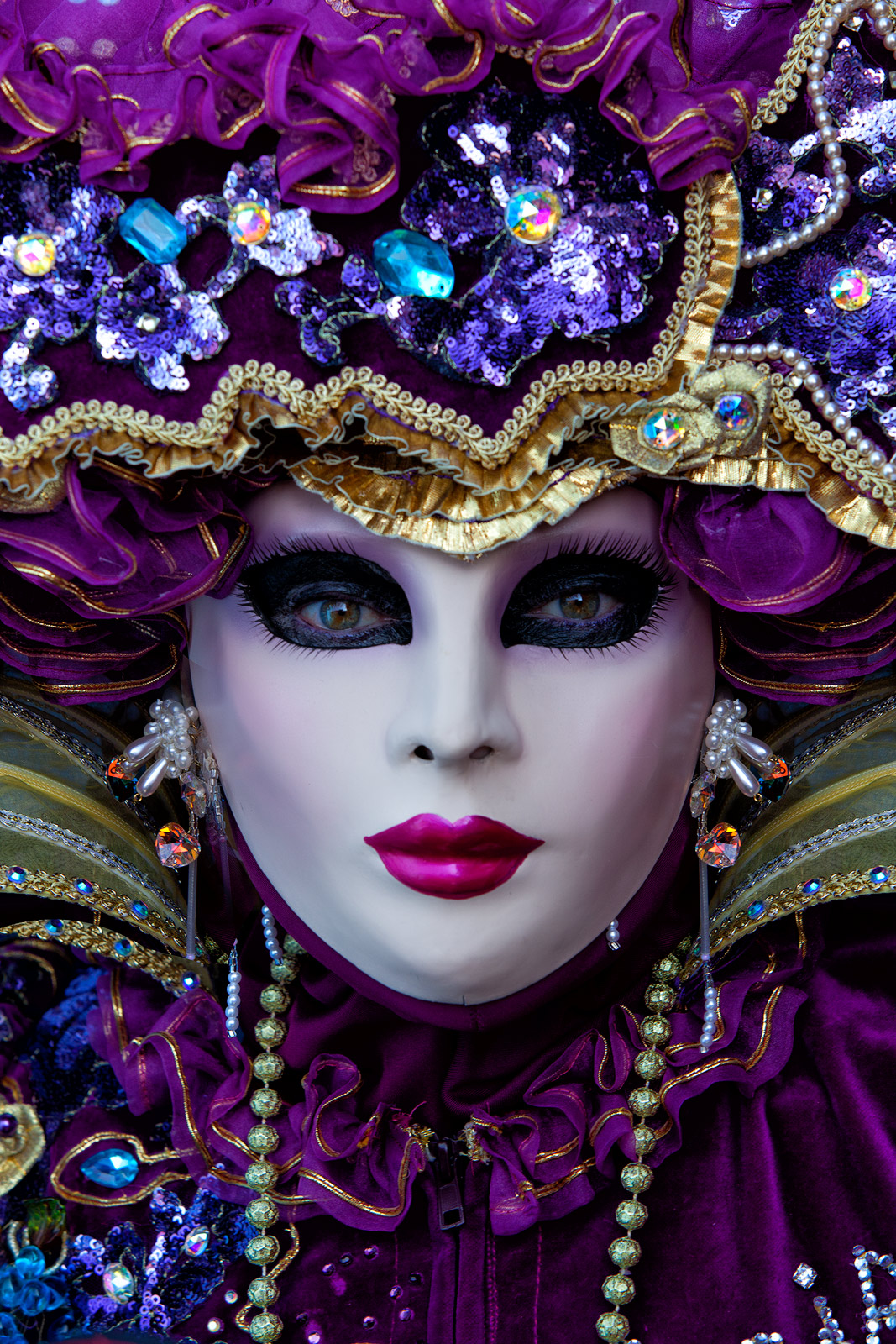 We will also lead sessions on:
* Composition, including "breaking the rules"
* Basic Lightroom and Photoshop techniques
* Advanced post-processing techniques
* Renee will be teaching techniques behind creating her composite images
* We will have the opportunity to do a group critique of images shot and processed during the trip
SKILL LEVEL AND CAMERA EQUIPMENT
Although experience is an obvious advantage, this workshop is open to photographers of all skill levels. In fact, it is a great opportunity to learn! We have a low instructor-to-participant ratio and will do more than just get you to the right locations... we will assist you with composition and shooting, for those interested. At minimum, you will want to be familiar with your camera's and off-camera flash's controls.
You will want lenses in the wide-angle and portrait range. Additionally, an on-camera flash is important for adding a touch of light to the models. An off-camera flash/trigger combination can be useful in certain situtations, but is optional. Bring your laptop with Photoshop, Lightroom or Bridge. Nik Filters will also be important for post-processing sessions. Bring enough memory cards... I suggest at least 100 gigs or more. Extra camera batteries are always a good idea. And, of course, bring a tripod.
TRANSPORTATION AND LOGISTICS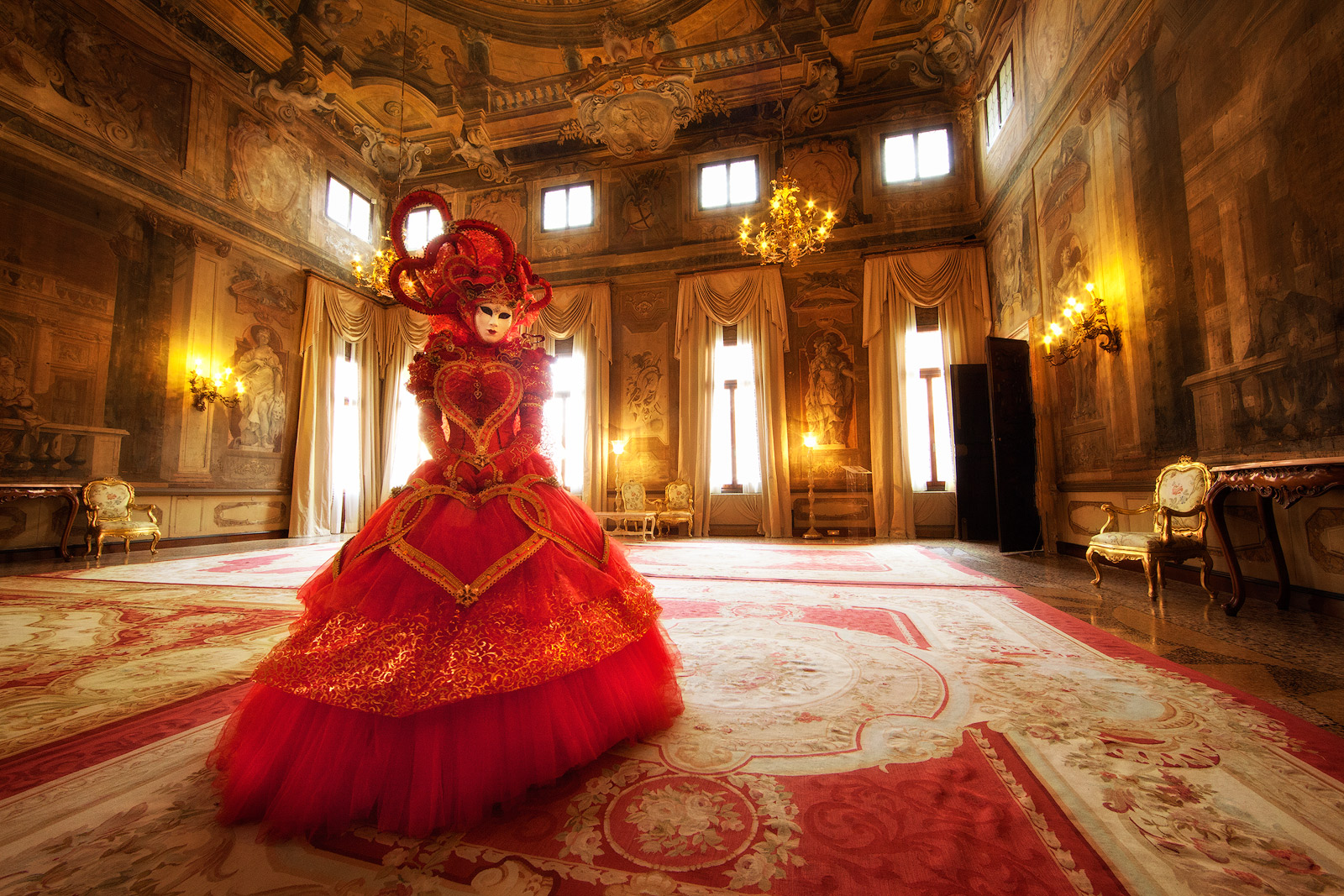 Making your air arrangements - The workshop begins at 6:00 pm on February 23, 2019 with a group welcome dinner. The workshop ends on March 1st after an optional sunrise shoot and breakfast in the morning. You can make your ongoing travel arrangements for any time on March 1st. Please see notes below (Price Includes / Does Not Include) regarding airport transportation.
PHYSICAL REQUIREMENTS
As you probably already know, you can't drive around Venice. So, we'll be walking a fair amount and taking the public water taxis. Some of the walking will be up and down stairs when crossing Venice's bridges. Additionally, the weather can be a bit chilly or cold in February, but usually not cold enough to snow.
TRAVEL INSURANCE
We suggest you purchase emergency medical treatment and medical evacuation insurance for this trip.
DETAILS
Operator - Ken Koskela Photography LLC
Instructors - Ken Koskela & Renee Doyle
Duration - 7 days, 6 nights
Maximum # Participants - 10
Price (Shared Room - *See Note Below) - USD 4,350
Single Room Supplement - USD 800
*Note on Shared Rooms - Shared Room price is only available for two customers joining the workshop together and rooming together. All other customers will be in their own room and pay the single supplement rate. Also, the hotel accommodates those wanting to share a room by putting two twin beds in the room. The beds can be adjacent or separated. However, because rooms in Venice are somewhat limited in space, the beds will need to be close together when separated.
Deposit - USD 1,000 and a completed registration form reserves your spot. Important - See "Tour Policies" (link below) for information on payments and refund policy.
Price Includes - Accommodations, breakfasts at hotel, welcome dinner, farewell dinner, transport from/to airport for those arriving on the first day of the tour and leaving on the last day of the tour, water bus tickets for the duration of the tour, fees for arranged shoots, photo instruction & critiques. Note: If you arrive in Venice on a day other than Day 1 of the tour and depart on a day other than Day 7 of the tour, transportation to or from the airport is on your own.
Price Does Not Include - Everything not noted as included, such as airfare to and from Venice, transportation to/from the airport on any other day than the first/last day of the tour, meals other than those noted above, alcohol, tips, passport and visa costs.

Click here to email Ken with questions
Click here for tour info and policies (important!)
Click here for tour registration form
After reviewing the tour info and policies, please fill out & sign the tour registration form and then contact me via the contact form. You can pay the deposit using using the button below (this is only the deposit amount) or you can mail me a check if you prefer.