News from Ken Koskela
January 7, 2016: Venice Images Featured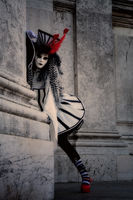 My Venice images from a number of years ago are very different than what I shoot today. However, I've always held onto them because this was the first gallery I was really proud of. So, I was happy when Resource Travel expressed interest in publishing an article on it. They did a great job... here it is...
http://travel.resourcemagonline.com/2016/01/20-photos-that-will-inspire-you-to-attend-carnival-in-venice-italy/4028/
December 2, 2015: Winning Image for 2016 PDN World In Focus Contest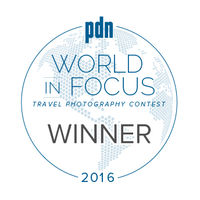 One of my images was chosen as a winner in the Travel Portrait category.
November 18, 2015: Travel Photographer of the Year Finalist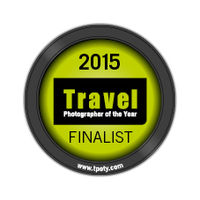 I've been shortlisted as a finalist for the Travel Photographer of the Year award. Fingers crossed!
September 30, 2015: PetaPixel Publishes Article on China
September 21, 2015: My Modern Met Features My China Work
August 13, 2015: Portraiture Featured on StudioVox
July 16, 2015: Another Smithsonian Photo of the Day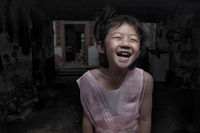 Smithsonian chose another of my images as their "photo of the day" today. I normally wouldn't highlight a photo of the day... but it is Smithsonian, so thought it was worth mentioning.
I was shooting portraits in a small village in China and spotted this girl looking over like she wanted her picture taken too. She turned out to be one of my best portrait subjects of the trip and really enjoyed herself!
March 19, 2015: Travel Plans for 2015
I have finished processing my images from Death Valley, so please check my Southwest folder for those. Also, I have some upcoming travel, so please check back for new images from India, China and Colombia before the Summer is through.
October 12, 2014: Smithsonian Photo of the Day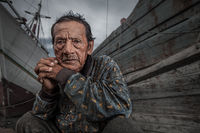 I would normally not post a Photo of the Day as news, but this is the Smithsonian! :) Thanks to Smithsonian for selecting my picture!
May 6, 2014: Indonesia Gallery Finished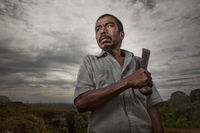 I have finished up processing my Indonesia images. I spent time learning from the amazing Rarindra Prakarsa during this trip and learned a lot about taking and processing portraits from a true master. I definitely plan on returning to Indonesia and also doing more of these types of portraits.
May 5, 2014: Photography Masters Cup Award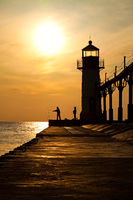 Learned today that I had four nominations and a couple of honorable mentions this year in the Photography Master's Cup, which is the leading international color photography award and very competitive (roughly 7,500 entries). Here is one of the images that received the mention...
April 20, 2014: New Indonesia Gallery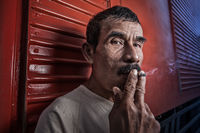 I just returned from 8 days in Indonesia. While there, I had the good fortune of being able to take pictures with awesome Indonesian photographer Rarindra Prakarsa. I've begun uploading new images from the trip, so check back in the coming weeks to see new images.
October 29, 2013: Great Smoky Mountains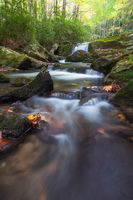 I just returned from four days in the Great Smoky Mountains with good friend and photographer Dusty Doddridge. I had a blast and got some great images. I just uploaded the first picture to my Eastern U.S. gallery and will continue to add additional images during the upcoming days and weeks.
September 24, 2013: France Pictures Finished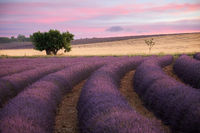 I have finished posting images from my July trip to France, which are now available in the France gallery.
August 21, 2013: Pacific Northwest Images Up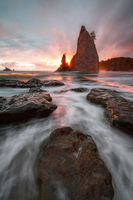 I've finished processing my Pacific Northwest images, so please have a look.
Next up, lavender fields of southern France.
August 10, 2013: Upcoming Trips
I just returned from a short trip to southern France and will be posting images soon. My trip schedule for the next twelve months is taking shape. Here is what I have planned:
I may be returning to the Southwest in early November to shoot the Subway, the Narrows and Coyote Gulch
I'll be spending a week in Venice during Carnival next February (see my Venice Carnival for an idea of what I'll be shooting there)
Also next February, I'll be heading to Death Valley with Marc Adamus and a group of photographers. I should bring back some great night images from there
Next June, I'll be heading back to Iceland with a small group of photographer friends, focusing on the south and Landmannalaugar
So, there is a lot coming up in terms of photography. Will hopefully be adding some nice images to the portfolio in the next 12 months.
June 22, 2013: Pacific Northwest Images on Their Way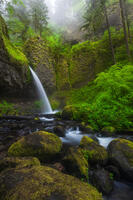 I have learned a great deal from other photographers who are more experienced in some aspect of photography than I am. Last month, I had the opportunity to spend 9 days with the highly talented Marc Adamus and a small group of photographers in Washington and Oregon. It was truly an amazing experience.
In the upcoming weeks, I'll be sorting through and processing those images. Check back with my Pacific Northwest folder every few days to follow my progress.
June 20, 2013: New Website!
I have a brand new website designed and built by WideRange Galleries. Jack Brauer and his team were responsive and thorough in addressing all questions throughout the entire process. I highly recommend WideRange Galleries as a developer of photography website solutions.
Along with the new site is a new blog that I'll be posting to regularly. I will re-post some of my older articles on the new site, so you may notice a few repeats if you've been following the blog for awhile.
Latest Photos