Some time ago, I spent a day at Kruger National Park in South Africa. I was fortunate to have three lion sightings in a day.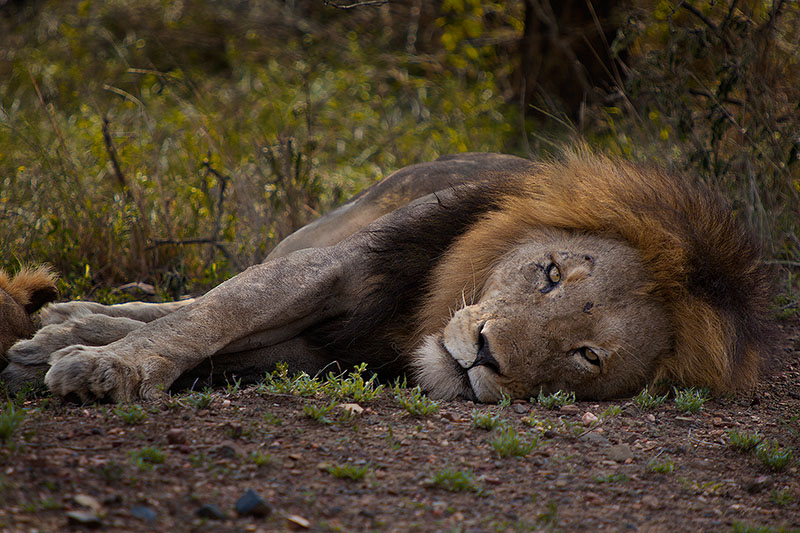 I was in a truck and hand-holding the camera. I set my Canon 70-200 lens (with a 2x extender) to "image stabilization" (IS). This turned out to be a big mistake.
The conventional wisdom is to turn IS off when using a tripod because your pictures may come out blurry. This is because the IS doesn't like a very still camera and tries to account for camera shake. However, prior to the trip I read an article on a website which (in theory) should have been the definitive source on the subject. This article stated that this doesn't really happen with the newer lenses and that you can pretty much leave IS on all the time. Well, from my experience on that trip and from the experience of others, this simply is not true.
When I was shooting, I used a reasonably fast shutter speed and rested my left arm on the edge of the truck and then my right arm and camera on top of my left arm. My technique effectively created a tripod and the result was a number of blurred pictures due to IS being on, including some hyena pictures that would have been quite cool otherwise. Unless, of course, you like your hyenas blurry.
My suggestion is to not believe everything you read (except for this post) and to leave IS off unless you are shooting still subjects hand-held and shutter speed is a concern. If you are forgetful like me, you might also want to leave a note for yourself to turn IS back off when you are done shooting, too.